Growing Wild Nature Co-op
Our Mission
Growing Wild's primary mission is to connect homeschool children and families to an immersive nature experience. Our hands on learning approach allows children of varying ages to experience the beauty and joy of nature, while also learning valuable skills and lessons in ecology and conservation. Growing Wild is a secular inclusive co-op, welcoming families of differing values, beliefs, abilities and backgrounds.
Join us by completing our registration form.
What We Do
At Growing Wild, we believe that a connection to nature is essential for children's growth and development. Our primary mission is to provide an immersive nature experience for homeschool children and families through hands-on learning and exploration. Our programs are designed for school-aged children between the ages of 6-13. We also welcome siblings of different ages to participate and learn together.
We strive to foster a love of and respect for nature in our community, and we believe that this is best achieved through direct experience. Our programs are designed to engage children in a wide range of activities that allow them to explore and discover the natural world around them. From nature walks and hikes to gardening and animal tracking, we offer a diverse range of experiences that are both educational and fun.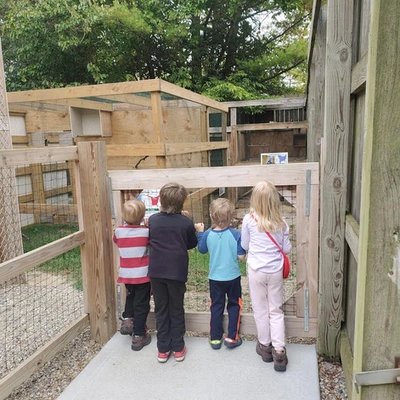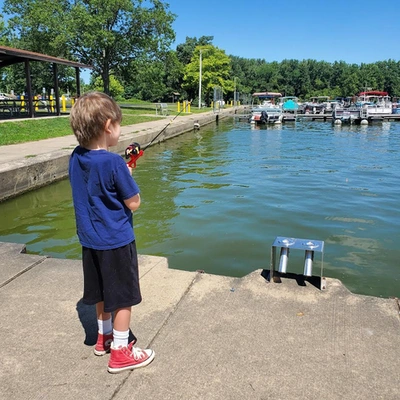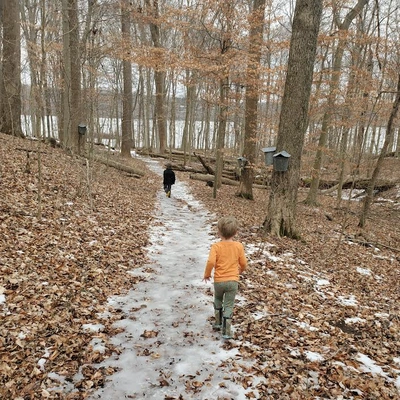 Join us each Wednesday from September 6th through November 15th for a fun day at Hueston Woods State Park, starting at 11:30am and concluding around 3pm. We'll begin the day with a group picnic where families bring their own food to enjoy together, fostering a sense of community and providing an opportunity for children to socialize and build relationships. After lunch, we'll introduce the activity of the day, providing instruction as needed, and then dive into a fun and educational experience. At the end of the day, we'll wrap up with a final discussion and reflection on the day's adventures.
The program charges $20 for the first child per semester and $10 for each additional child per semester. Children under 2 years of age participate for free. The maximum fee per family per semester is $50. These fees cover the regular semester's activities, including supplies, materials, and program-related costs. Parents should note that there may be additional costs for bigger excursions, which will be communicated in advance, and participation is optional. All fees must be paid before the start of the semester, and no refunds will be given for missed classes or events. Additional details can be found in our handbook.
Our activities cover a wide range of topics related to nature and sustainability, and we are always looking for parent volunteers to share their knowledge as well. These activities are designed to develop practical skills and a deeper understanding of the natural world. By joining our co-op, your child will have the opportunity to engage in a variety of hands-on activities, connect with nature, and build relationships with other homeschool children in the community.
About Us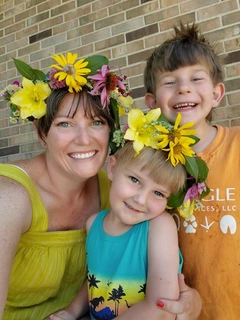 As the founder and president of our co-op, Jessica Drew is a crucial member of our leadership team. She is a homeschooling mother to two young boys aged 7 and 4, and has been homeschooling them for the past three years. After finding remote schooling unsuitable for their family during the Covid-19 pandemic, Jessica discovered a passion for homeschooling that would soon become a permanent way of life for her family. Jessica's love for spending time outdoors with her family is evident in her leadership role at the co-op. She enjoys exploring the local woods, visiting nearby parks, and tending to her mini-farm with her children.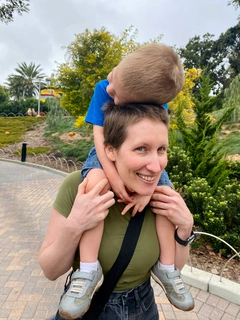 Sheena Smith, our co-op's vice president, is a new resident of Oxford, Ohio. She is the mother of two boys, aged 7 and 3, and is eager to begin their homeschooling journey this year. Growing up in the woods of Pennsylvania, Sheena developed a deep love and appreciation for nature and outdoor education. She now calls the woods of Oxford, Ohio her forever home and is excited to be a part of the homeschooling community. Sheena maintains our website and collaborates with Jessica to support our co-op's mission and activities.
If you're interested in joining the team, please include your interest in your registration.